Is Morus Relais Villas Santa Margherita di Pula
The Villas of the Is Morus Relais in Santa Margherita di Pula show the Sardinian hospitality and the fitment style with its furniture and fabrics is a window of ancient traditions of Sardinian handicraft. Each room and each detail were chosen for the well being of the guests. Naturalness and harmony are the main focus inside all premises of the relais.
Please contact us for your next Sardinia holidays: info@sardiniafirstclass.com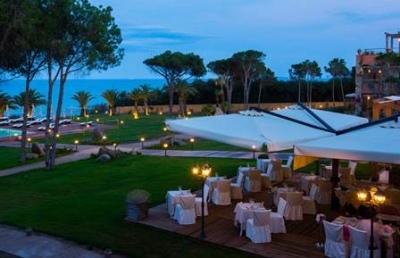 Hotel Villa del Re Costa Rei
At the unique Sardinian coast you will find a high quality hotel offering any kind of amenities. A luxury hotel without gorgeousness and nothing made by chance. You feel the extraordinary atmosphere, you feel free but not just travelling through.
Hotel Villa del Borgo - Santa Margherita di Pula
Villa del Borgo Hotel Relais arises from an old manor house and offers a precious, enchanted atmosphere,

representing the ideal stay to discover the South-West of Sardinia.